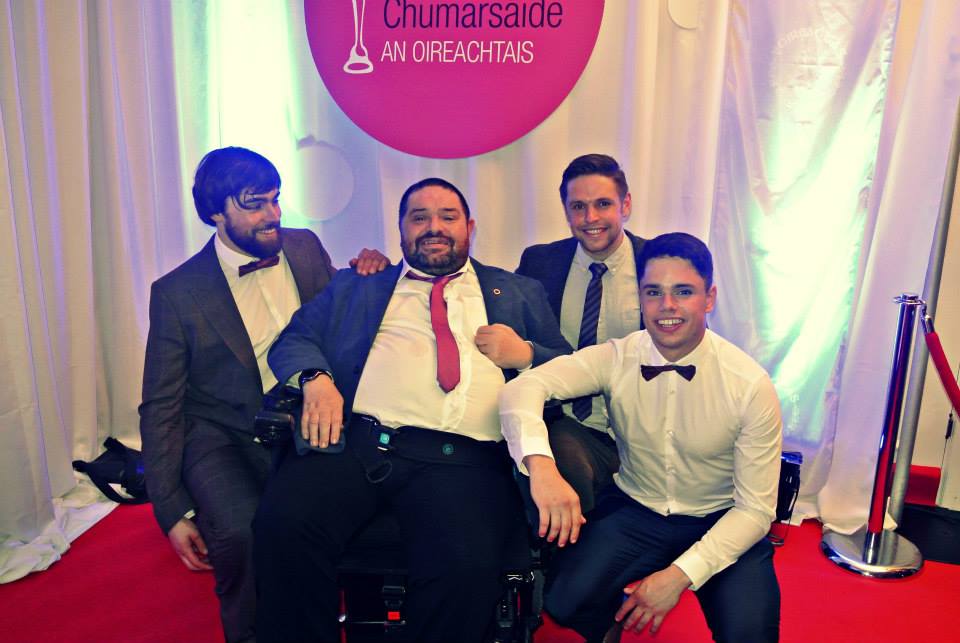 As the finishing touches are put to the first SpreaG Fís video featuring Belfast's Irish language pioneer, Gearóid Ó Cairealláin, the project has been boosted with the presentation of the premier Irish language media award to the founder of Ireland's first daily newspaper as Gaeilge.
At a gala event in Galway recently, Gearóid was awarded 'Buaic Ghradam Cumarsáíde an Oireachtais/Overall Communications Award of Oireachtas na Gaeilge' for a lifetime of work devoted to developing Irish language media projects such as Lá, the daily Irish language newspaper, and Raidió Failte, Belfast's Irish language community radio station.
Even though Gearóid suffered a stroke which has him confined to a wheelchair, he's still active and is currently touring with his one man show, the Wheelchair Monologues.
Gearóid is the subject of the first of Ceangal G's first SpreaG Fís/Inspire Videos which is currently in post production and is shortly to be launched.
The SpreaG Fís videos are modelled on the highly successful TED talks and will feature six inspiring personalities from Scotland and Ireland's 'Greater Gaeltacht'. Keep your eyes peeled..!