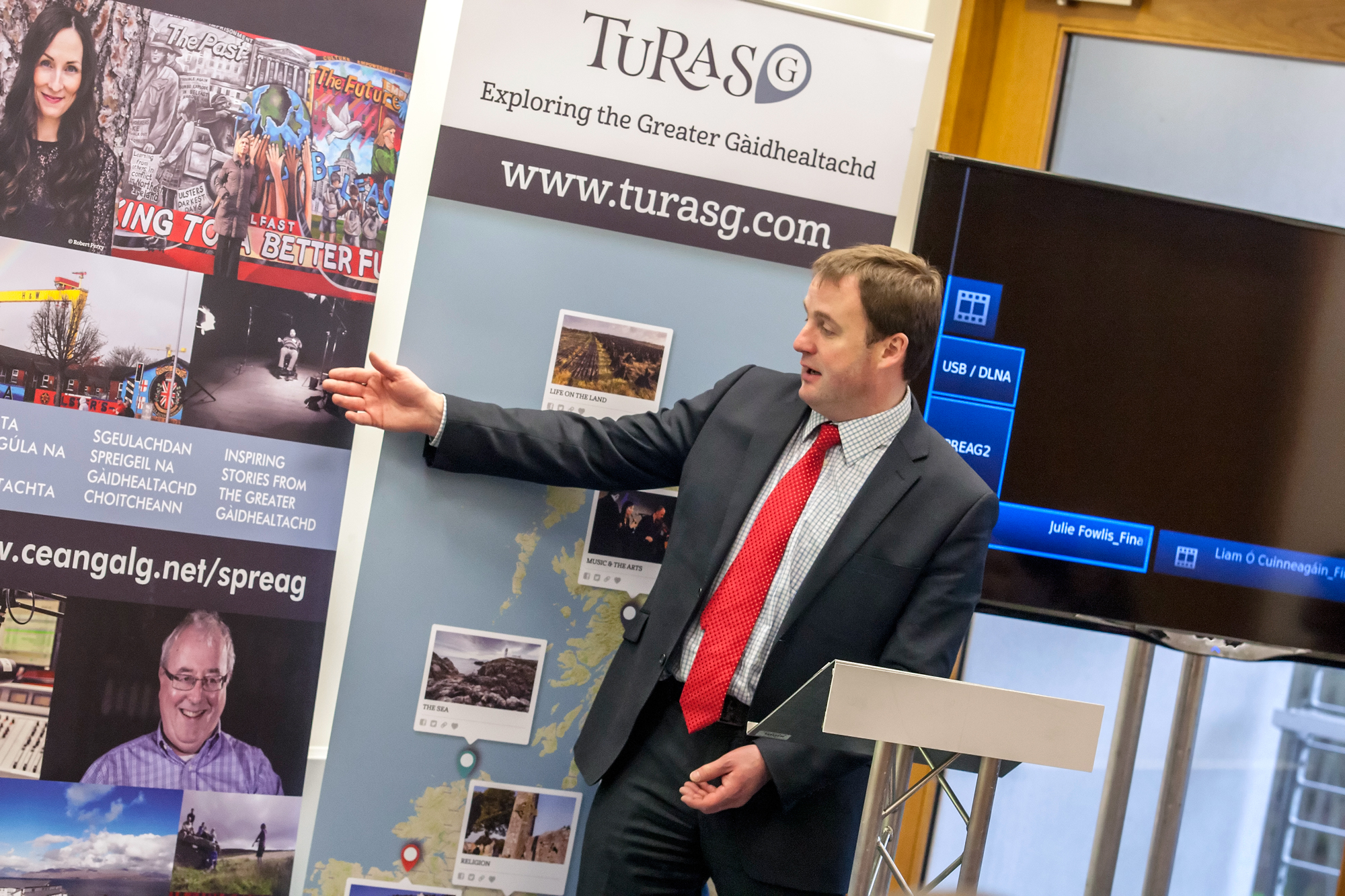 World renowned Gaelic singer Julie Fowlis  and City Provost Cllr Alexander Graham have  launched an innovative cultural tourism website to enhance the links between the Scottish Gaidhealtachd and Ireland's Gaeltacht in Inverness.
Fresh from the Scottish Music Awards, where she became the first Gaelic artist to be recognised alongside stars such as Annie Lennox, Paulo Nutini and SImple Minds, the North Uist singer will unveil the new website, 
www.turasg.com,
  at the launch on Tuesday, 9 December,  at the HighlandLife Archive Centre by the banks of the Ness.
TurasG
is an initiative of the EU funded CeangalG project which has been working since last year to build business components to the cultural links already in existence between the Gaelic speakers of Scotland and their Irish Gaeilge speaking counterparts in Ireland.
The aim of TurasG is to inform the visitor to Scotland's Gaidhealtachd or Ireland's Gaeltacht of the many opportunties available to explore the unrivalled heritage and culture of their destination.  It will also enable the visitor to plan a trip from Donegal's Gleann Colmcille, location of the famed Oideas Gael Irish language courses for adults to the Black Houses of the Isle of Lewis.
The site is organised into different themes with features on life by the sea, life on the land, history, religion, the natural world, music and the arts and the visitor will be able to get information, view films, listen to music, poetry and commentary and see photographs of the various landmarks and sites of interest.
"TurasG marks a new departure in cultural tourism in these islands – it's the most adventurous and ambitious website and online resource yet produced to support the work of cultural tourism providers and enhance the holidays of tourists." said Alasdair Morrison, CeangalG director.
Inverness Provost Alex Graham welcomed the opportunity for the city to host the launch of TurasG, saying the website was a fine example of new technology promoting historic cultures.
 "Our Gaelic culture is important to us in Inverness and the Highlands, as is tourism which forms one of the biggest parts of our local economy, " he said.

"TurasG  will bring these together in an effective and practical way, allowing visitors to explore and enjoy the culture of Scotland's Gàidhealtacdh and Ireland's Gaeltacht to the increased benefit of both."
Visit Scotland Islands Manager Alan MacKenzie strongly backed the launch of TurasG.
"I am delighted to support the establishment of this cultural tourism website, which should further enhance the Gaelic links between Scotland and Ireland," he said. "

Projects like these which help to inspire and inform our visitors about the nature, history, culture and heritage of Scotland are hugely welcomed, and this site also offers the opportunity to discover landmarks and places of interest at their chosen destination."      
For further information and interview bids: Concubhar Ó Liatháin, Marketing Manager, CeangalG, 07718477081