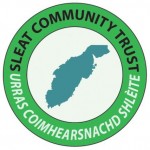 Foreword
Cross-boundary connections are invaluable. Especially when we're talking about showcasing and encouraging a minority language at community level. This is why I was immediately interested when I heard about the project See Us!
At present I'm working as a graduate employee at Sleat Community Trust. This is a community-based organisation working for the benefit of the community. A charitable organisation at at the heart of matters and there are two companies associated with it. The Trust uses profits from the two companies to set up projects on behalf of the Trust which promotes economic and social planning and environmental preservation.
Although it's a reasonably strong community as regards Gaelic because of Sabhal Mòr Ostaig, I think the Trust could do more for the language and I was hoping to learn on this trip from other bodies in Ireland how they work towards this goal.
Start of the tour
On Sunday the 15th of November, I drove from Skye down to Glasgow. After meeting Janet Macdonald (Seall Events) in Partick the following day, we went off to Glasgow Airport where we met Duncan MacInnes (Seall Events) and Ariel Killik (Independent State of Happiness).
After a delay at the airport, we took off with Flybe and reached Belfast about mid-day.
Cultúrlann McAdam Ó Fiaich
This was the first place on our list and a warm welcome awaited us from Concubhar Ó Liatháin. We got the chance to meet Mary Doherty and Coleen Ní Fhearraigh from Donegal over lunch in the café and I started trying out a little conversation in Gaelic and Irish. It was great to see all the waiting staff using Irish – which brought on a debate about language policy in the workplace amongst the group also.
This was the third time I'd been at the Cultúrlann and I certainly noticed a difference to the place with the building and services expanded. A multi-use building with something different at every turn. We got a good presentation from Éimear Ní Mhathúna about the different types of project going on in the building and it was great to see such a variety of material in a reasonably small place.
Linda Ervine – East Belfast Mission.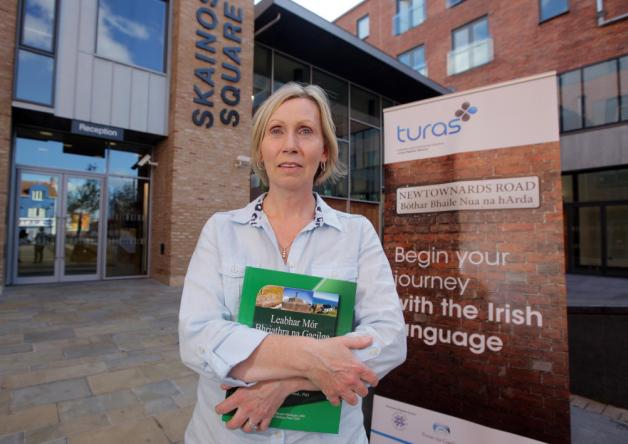 We took a taxi from the west side to the East to visit Linda Ervine's office in the East Belfast Mission. What she had to say about the historical situation of Irish in a Protestant community was very interesting. She has a mild and diplomatic manner which comes across in her voice and it's very obvious that there aren't many people who have the skills you'd need to carry out this job. It was a perspective on language and politics I hadn't heard before and it appealed to me personally on account of my interest in minority language development. It is also an example to any person or organisation of what can be done with a little perseverance and what comes from being daring with your work.
Carntogher
On the second day we left the Europe Hotel early to go to Carntogher in County Derry. Again, I had a personal interest in this community group as I'd read a little about them at university. An Carn was very interesting for what can be learnt about my own job with Sleat Community Trust.
The work structure at An Carn is arranged similarly to Sleat Community Trust. It includes a charity in the centre and other companies around it who forward their profits to the trust. Although the two bodies are similar in this regard An Carn is much more developed.
This is no doubt because An Carn has been going much longer and has gained a reputation as an organisation well equipped to carry out projects. But An Carn has other advantages as over 90% of the community belong locally. This makes it easier to find people with the same objectives and for planning.
An Carn's strategy and objectives extend for the next 50 years. This includes economic and social development, preserving the environment and education, which all work together with the common aim of encouraging Irish and to recreate the former Gaeltacht. This is a singular place and the staff involved in developments work hard to meet the objectives.
Craoibhín Community Centre and Enterprise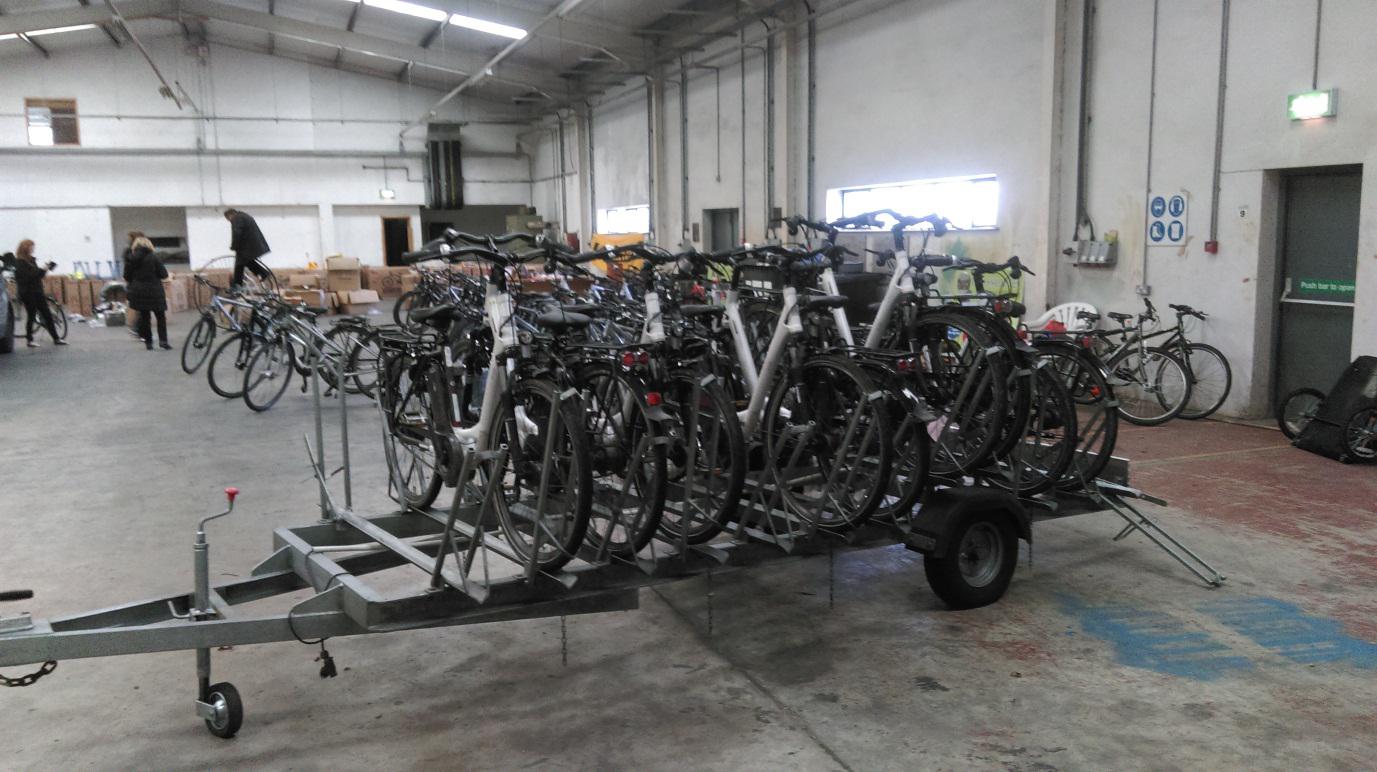 For the final visit, we got shown around the community centre in Termon in Donegal where Mary and Coleen work. A brand new building which attracted good funding, with excellent sports facilities. No wonder the Gaelic football team here does so well!
This centre also provides a variety of other services such as hairdresser, spray tan booth, sauna and nursery in Irish and English, Ju-jitsu, Maths, computing. They also hire out bikes to tourists with cycle ways nearby in Glenveagh National park.
Conclusion
I greatly enjoyed the trip and got a lot out of it. It made me think about how important it is that Gaelic is alive and kicking at the heart of community affairs and gives an insight into practical actions which enable an organisation to undertake things for this objective as well.
There wasn't much that I didn't enjoy, just that it would be good if more people had the opportunity to go on this trip. I don't think any projects emerged straight away from the conversations I had but links were forged and maybe seeds were sown for the future.