The Gaeltacht communities of Ireland and Scotland have always been resilient and forward thinking and are the backbone of the Greater Gaeltacht as we strive to fulfil our potential.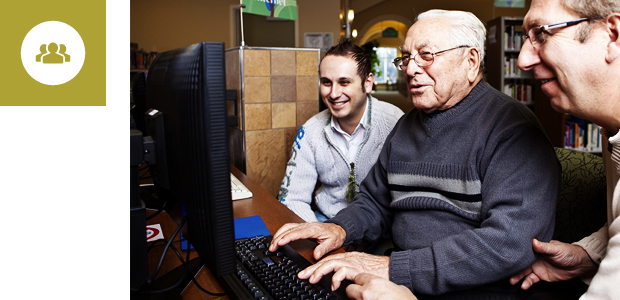 See Us – Community Exchange Visits
The aim of CeangalG is to increase the collaboration between public sector agencies in the border regions of Northern Ireland, Ireland and Scotland, specifically to support enterprises using Irish and/or Scottish Gaelic.
Since before Christmas community groups in Scotland and Ireland, north and south, have been busy preparing for exchange visits hither and thither under the auspices of CeangalG.
The programme of exchange visits was one of the more ambitious elements within CeangalG's overall project – and it has always had the potential to be one with a longlasting beneficial effect.
The See Us – Exchange Visits programme is all about learning from each others experiences – be the good or bad – in order to promote best practice in the Greater Gaeltacht.  And it's working well.  Up to 18 groups are involved and many of them have already completed their trips and are working on follow up projects.
Examples of this fruitful exchange are plentiful. Two community groups from Skye have travelled to Belfast and Donegal to learn of the efforts being made here to revitalise the speaking of Irish through local enterprise and concerted action while a group from Gaoth Dobhair have travelled to Celtic Connections Festival, Glasgow's acclaimed music event in January, to learn lessons which they can use to foster growth of their own festival in the Donegal Gaeltacht.
You can read about these visits and others in the following pages as the participants give their own accounts of their experiences, the lessons learned and their plans to build on their successful visits.